RESULT
The Resilient and Sustainable Livelihoods Transformation Project is strengthening poor rural communities in the Upper East and Upper West regions of Ghana.
---
Read more
Global Affairs Canada visits RESULT in July 2017
On July 8th, 2017, during a four-day visit to Ghana, Canada's Minister of International Development and la Francophonie, the Honourable Marie-Claude Bibeau, visited the RESULT Ponyoro community of the Navrongo District in the Upper East Region.
Read more about the visit
About the project
RESULT is increasing the food security of 120,000 vulnerable smallholder farmers (approximately 21,000 households) in northern Ghana.
A six-year project running until 2018, RESULT is on track to help smallholder farmers and their families:
Generate higher, more stable incomes from diversified sources
Establish a threshold of resilience from which vulnerable farm families in northern Ghana can not only resist shocks but also pursue more market-oriented growth opportunities
Enable women's full participation in community development, agricultural activity, and income generation
Empowering women
50% of women are actively participating in decisions about household spending
75% of women say their economic contribution to the household is strongly recognized, up from 25% the project's start
Women have sustained or increased their access to land and labour, and have increased their influence in project-based groups
Almost all community members sensitized to gender equality and environmental management issues have improved their knowledge of the issues and identified actions they can take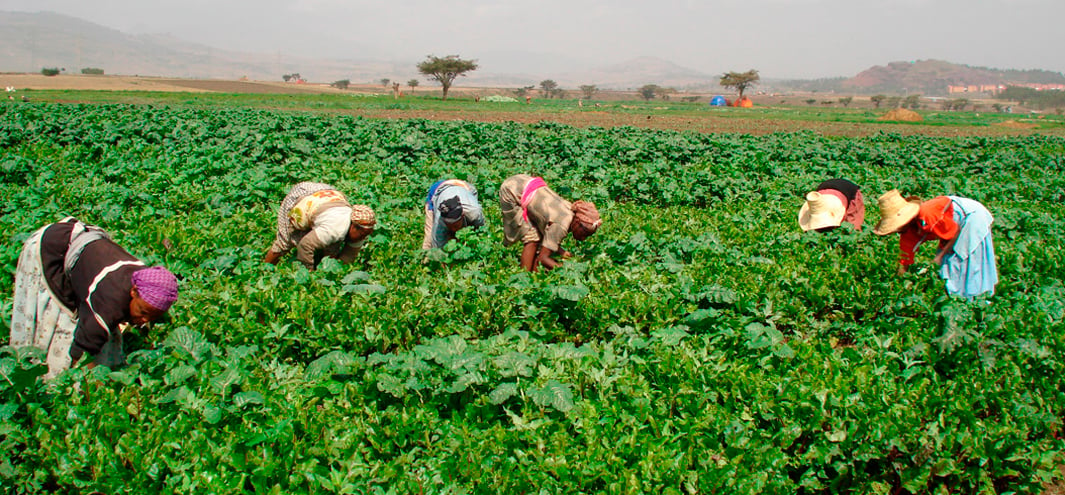 Diversifying and Increasing Crops
Maize yields have more than doubled for men and women farmers
Groundnut yields have tripled for men and quintupled for women
Over 75% of farmers can access extension services for crop and animal production when they need them through RESULT staff, community workers and government extension agents
Increasing livestock production
75% of goats and sheep are now surviving compared to only 66% at the start of the project
60% or more of male and female farmers are applying good animal husbandry practices such as keeping their animals in well-constructed and well-ventilated pens and vaccinating their animals against diseases
Climate-change resilience
80% of farmers (male and female) are using climate-smart agricultural practices such as planting in rows
Energy saving stoves in 20 locations have reduced the need for fuel wood, and reduced the health hazard of smoke inhalation
Access to Credit and Pricing Information
75% of farmers have access to loans through Village Savings and Loans Associations (VSLAs) to finance their production or household needs
212 VSLAs have been established so far with 140 more (one in each project community) coming in the 2016-2017 project year
75% of men and women have regular access to pricing information and readily available buyers for their products
Income Generation
Close to 80% of basket weaving, beekeeping, groundnut processing, shea butter processing and soap making groups have started producing as a group and 35% have started selling as a group (instead of as individuals) – fulfilling RESULT's goal to increase production and marketing of non-agricultural products
70% of aquaculture beneficiaries are women
In 2016, three locations (out of nine) produced 9 metric tonnes of fish
I am the household breadwinner. Before the RESULT project came to my community, I had to scratch the surface of the earth daily to put food on the table for my five children and aged mother. We ran out of grains and I had to sell a pig to buy foodstuffs to supplement our diet.
I realized things were going to change for me and my family when the project staff explained that apart from benefiting from more crops, I could also choose to participate in new income generating activities.
True to my expectation, I got some maize seed and project staff helped me measure one acre from my parcel of land to plant the seeds. With that and crops from the rest of my land, I got seven bags of maize and I have been able to pay all my children's school fees and renewed our health insurance cards.
I am also hoping that when I sell one or two of my pigs, I will buy more guinea corn to increase the quantity of the pito I brew instead of using it to buy foodstuffs and my pigs will continue to get more pito mash to feed on.
I have seen the benefits the project has brought to me and my family and I pray to God to bless you the more so that you can continue to support us.
Your support has enabled Mwinpog Dan-yi to double her agricultural productivity and feed her five children and aging mother all year round.
Project Summary
Project budget: $19 million
Project timeline:2012-2018
Location:Four districts (Talensi, Bongo, Kassena-Nankana West and Nabdam) and one municipality (Kassena Nankana) in the Upper East Region and two districts (Lawra and Jirapa) in the Upper West Region of Ghana.
---
Implemented by:Association of Church-based Development NGOs (ACDEP)
Funded by:Global Affairs Canada and Canadian Feed The Children
This project is undertaken with the generous financial support of Global Affairs Canada.
Ces projets réalisé avec l'appui financier du gouvernement du Canada.
---
CHANGE Project
MILEAR Project