GHANA
Although Ghana is now considered a middle income country, northern Ghana continues to experience cumulative and increasing poverty. Climate change takes a toll on agricultural livelihoods — the main income for 85% of northern Ghana's farming families — leaving families and children without adequate food, access to basic necessities, or a path to prosperity.
---
Read more

FOOD INSECURITY
Poverty is on the rise as more families, 85% of whom rely on agriculture, are unable to meet their basic needs. Women struggle the most as their access to good land is restricted and they lack the means to participate fully in agricultural activities.
LOW QUALITY
EDUCATION
Lack of infrastructure such as new schools, classrooms, and teaching materials, and challenges recruiting qualified teachers, prevent many Ghanaian children from getting a quality education. Most adults in northern Ghana have no formal education and lack literacy and numeracy skills to help their children or to fully develop their economic potential.
CLIMATE CHANGE
Increases in temperatures, unpredictable rainfall and ongoing soil erosion is expected for Ghana's northern regions over the next 15 years, increasing already high levels of food insecurity and malnutrition among Ghana's poor, rural farm families and their children.
SUSTAINABLE
AGRICULTURE
Training in climate adapted agriculture systems, tools, and technologies such as contour plowing and use of climate adapted seeds are building resilience and agricultural productivity so that Ghana's smallholder farmers can earn a better living from the land. Initiatives include cascading training from agricultural experts to community-based agricultural extension volunteers and on to farmers though the use of demonstration plots and farmer field days.
Read more about how sustainable agricultural programs grow not just food but love.
WOMEN'S EMPOWERMENT
When women are fully integrated into agricultural activities, given access to training, and involved in leadership and decision-making structures, children, families and communities thrive. We empower women to participate in and lead their own and their communities' agricultural and non-agricultural development activities.
Read how aquaculture, led by women, is bringing economic growth to Northern Ghana.
INCOME GENERATION
CFTC's partners support agricultural and non-agricultural income-generating initiatives including basket weaving, soap, peanut oil and shea butter making groups and bee keepers. In addition to establishing a solid foundation for increased rural agricultural and non-agricultural incomes, we support village savings and loans associations. These increase food security by ensuring that parents earn enough money to supplement food they can grow, and are able to save money and secure small loans to meet any crisis that arises without having to resort to selling capital assets. They also connect communities with networks of local, district and regional government, academic, technical and market supports, creating sustainable economic development.
CHILDREN'S EDUCATION
Northern Ghana lacks some of the basics for quality education to be available to its children: infrastructure, teachers, and solid governance for primary schools. We support teacher recruitment and training, assist in infrastructure development (schools, classrooms, water and sanitation facilities, educational and teaching and learning materials and equipment) to provide Ghana's children with safe spaces to learn and grow. In the past year, four community schools (1,208 pupils, 48% girls) received support including teaching & learning materials, and recreational equipment. A group of students participated in a trip to a Science Resource Centre. Further, 102 adults including teachers, parents, school management committee members, and circuit supervisors received support to enhance school management and governance.
Read more about a new school bringing new hope to hundreds of students in Kpachelo, Ghana.
RESULT
Through training in climate-smart agriculture, the Resilient and Sustainable Livelihoods Transformation (RESULT) project is strengthening poor rural communities in the Upper East and Upper West regions of Ghana. RESULT is increasing and diversifying what is produced on farms, building on existing sources of income, and establishing new income opportunities. Families are becoming more resilient to climate change, accessing better prices for their crops, and women are empowering themselves.
Generously funded by the Government of Canada. Read more about RESULT.
CHANGE
CFTC's Climate Change Adaptation in Northern Ghana Enhanced (CHANGE) Project in Northern Ghana provided smallholder farm families with training, resources, support and agricultural inputs to build resilience and improve yields, and has achieved its goal to improve food security for thousands of families.
Generously funded by the Government of Canada. Read more about CHANGE.
6,028 farmers attended climate-smart farming training.
6,028 farmers (70% women) received agricultural inputs, including drought-resistant seeds, tools and livestock.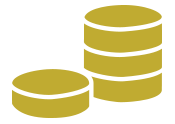 1,942 (90% women) members are earning income in 391 self-help groups and VSLAs.
1,244 children are attending four primary schools. 28 classrooms have new school supplies and equipment.
271 Village Saving and Loan Groups are in operation with over 5,500 members.
140 communities have volunteer Community livestock and crops agents helping farmers.
REGIONAL ADVISORY INFORMATION & NETWORK SYSTEMS (RAINS)
RAINS works in Ghana's Northern Region, supporting productive livelihoods, access to education, and climate-smart agriculture by providing grassroots capacity-building in the sustainable use and management of natural resources.
TRADE AID INTEGRATED (TAI)
TAI seeks to help the productive poor to create and manage viable ventures for sustained poverty reduction and wealth creation. Based in the Upper East Region, TradeAID is involved in promoting sustainable rural livelihoods, helping to strengthen off-farm alternative livelihoods and climate-smart farming activities.
THE ASSOCIATION OF CHURCH-BASED DEVELOPMENT NGOS (ACDEP)
The Association of Church-based Development NGOs (ACDEP) is a network of over 40 largely church-based development NGOs in northern Ghana engaged in the fields of agricultural development, micro-finance, rural enterprise development for women's groups and value chains / market access, among other areas. Its primary focus is the socio-economic development of northern Ghana as a whole and the rural poor in particular. Through these programs, ACDEP works with rural communities to improve livelihoods, household food security, good health and poverty reduction in northern Ghana.
| | |
| --- | --- |
| | Greater access to education through improved infrastructure, teacher training and recruitment, greater community engagement. |
| | Food security, dietary diversity and better family nutrition through training on climate-resilient agricultural techniques and alternative livelihoods (especially for women). |
| | Higher school attendance, retention and graduation rates; equity in good educational outcomes between boys and girls. |
We did not know that a woman could participate in farming activities, but the [CHANGE] project has educated us. We've been encouraged to cultivate crops that meet the dietary needs of our communities. I cultivated yellow maize and Bambara beans last year.FAIRUZA SULEMANA, FARMER AND CHANGE PROJECT PARTICIPANT
How you can help
MAKE A DONATION
Make a single, monthly or in memoriam donation and help feed, educate and protect Ghanaian children.
View donation options
SPONSOR A CHILD
Sponsor a Ghanaian child for just $29/month. You'll be providing your sponsor child with all the basics they need to get a good education and grow up healthy.
Learn about sponsorship